Grey Headed Bushshrike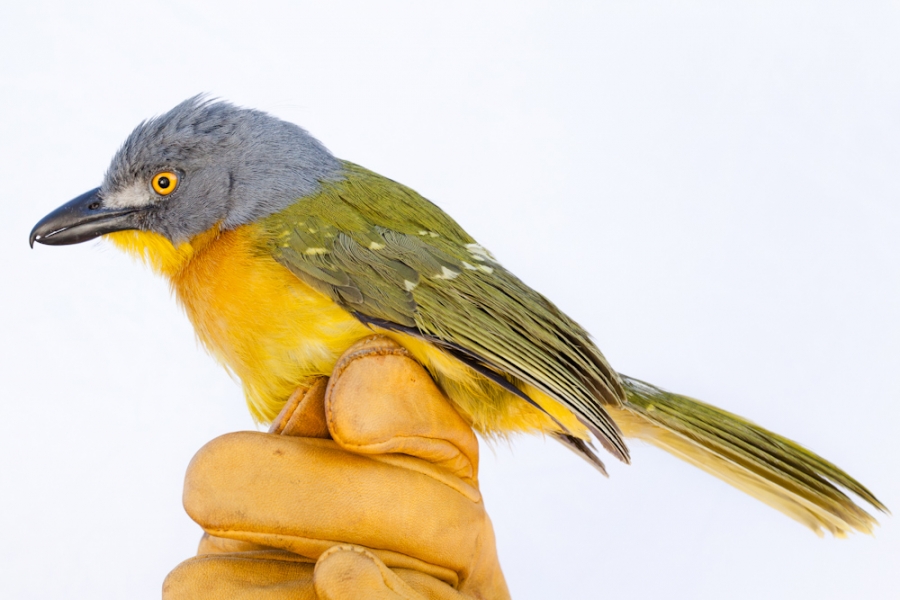 Description:
June 19, 2012
We visit Mozambique for the fifth week in row with this Grey-headed Bushshrike, Malaconotus blanchoti. This Bushshrike can do some damage if it bites you with its beak (note the yellow work gloves of the person holding the bird). Bushshrikes are loud with their vocalizations but can be difficult to see.
This photo was taken during a Field Museum expedition to Gorongosa National Park in Mozambique, which is the subject of a gorgeous new short film. Watch it online for free!
 
Facebook
(c) The Field Museum, Division of Birds, photo by Federico Pardo