Black Throated Wattle Eye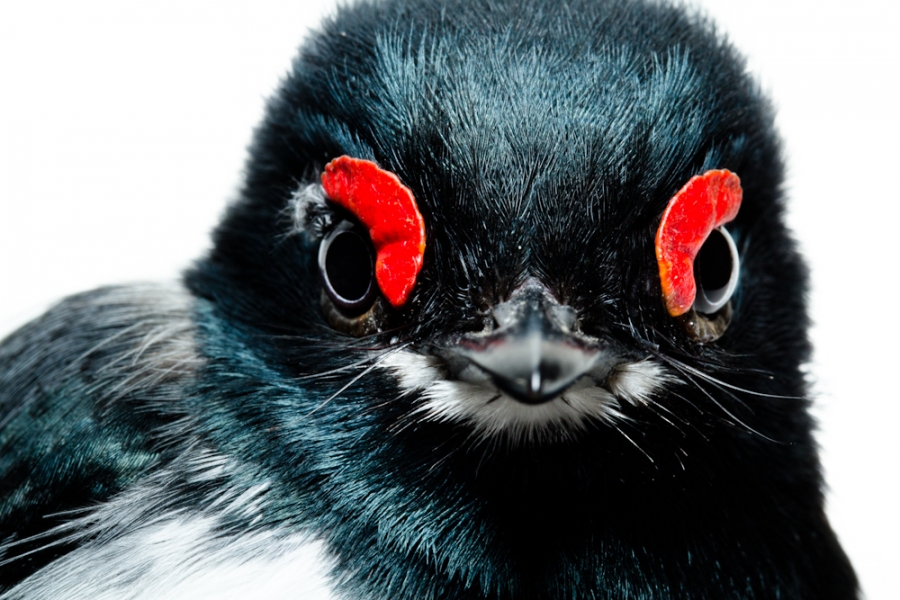 Description:
June 5, 2012
We remain in Africa this week, with another image of a bird from a recent expedition to Mozambique, the Black-throated Wattle-eye, Platysteira peltata. Wattle-eyes have brightly colored skin near their eyes, as you can see in this picture. They also have well developed rictal bristles—thin, stiff, hair-like feathers around the mouth, which are thought to protect the eyes from getting kicked by the insects these songbirds eat.
This photo was taken during a Field Museum expedition to Gorongosa National Park in Mozambique, which will be the subject of a forthcoming film. Watch the trailer.
 
Facebook
(c) The Field Museum, Division of Birds, photo by Federico Pardo