Ben Marks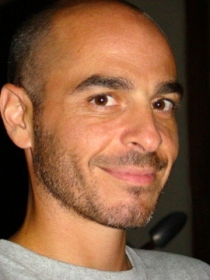 Collections Manager of Birds
Introduction:
I am the Collections Manager in the Bird Division.  As collections manager I help coordinate the daily activities of one of the worlds most active research collections.  It's hard to predict what a day of work will bring here in the bird division.  There are lots of potential daily activities to choose from...
One of my main responsibilities is preparing specimens and cataloging them into the collection.  Our specimens come from two main sources.  First is through international field work guided by the research objectives of FMNH bird division staff and students, the second source is local Chicago birds that are found and salvaged by the community.  Since starting my position here three months ago, I have cataloged an amazing diversity of birds from international field work in Democratic Republic of Congo (the geographic focus of my research), Mozambique, Nicaragua, Wisconsin, Minnesota, and the greater Chicagoland area.
We also work closely with other divisions within the museum.  For example, a few weeks ago I was asked to join the Antropology department in an effort to C-T scan a couple of Egyptian bird mummies that we have in our collection--it was amazing to see detailed images of the bones.  So detailed, in fact, that we were able to identify the birds to species level; our two mummies are from a bird called the Sacred Ibis.  With this identification we are also fairly certain that these mummies were votive offerings to the Egyptian deity Thoth. 
A big part of Field Museums legacy is the research it facilitates.  The Bird Division is a very active participant in the research community, sharing our specimens and associated data with researchers across the globe.  We receive about five information or loan requests per week.  Since I've started, we've shipped (to name just a few); skins of Glossy Swiftlets to a researcher in Australia, Vulture skeletons to a visiting researcher from Brazil at the Smithsonian, Pheasant feathers to Canada, and tissue samples for DNA research from countless species of birds.  Along those same lines, we host visiting scientists who want to conduct research using the bird collection.  We currently have a long-term visitor from the bird department at the National Museum of Kenya who will be staying here for two months learning our protocols for collection care.  
Here at the Field Museum we are fortunate to attract a dedicated volunteer and intern force.  This summer I had the opportunity to "mentor" two of the brightest high-school students I've ever met.  They were participating in a summer internship program and one of them was so excited he's decided to continue as a volunteer.  We're also lucky to have several local college students and some of the most enthusiastic adults imaginable serving as volunteers.
Another big part of being collection manager is leading tours through the division.  Birds are undeniably fascinating and our division is a popular "behind-the-scenes" destination in the museum.  We'll never get tired of seeing the thrill and awe on visitors faces when they hear about the current research in the division and they see the remarkable diversity of birds in our collection (not to mention the restrained joy [and disgust] when they visit our dermestid beetle colony).
I never know what the day will bring in the bird division at the Field Museum and I wouldn't want it any other way.
Please follow this link to read more about my research interests and recent publications.