White-necked Picathartes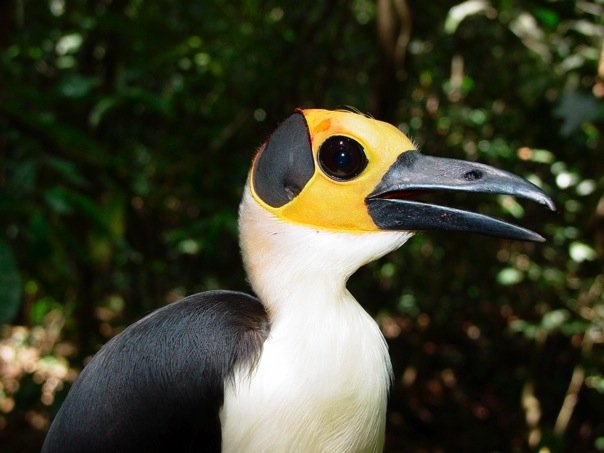 Description:
September 4, 2012
Meet the White-necked Picathartes (
Picathartes gymnocephalus
). This large passerine species was thought to have been extirpated from Ghana for over 30 years before its rediscovery during an expedition to Ghana in 2003 by Field Museum Bird Division staff members Ben Marks and Jason Weckstein, while they were graduate students at Louisiana State University. Since its rediscovery, several nesting sites and a healthy population have been found. The species is currently being monitored by Ghanaian graduate students and the staff of Ghana Wildlife Division.
See more of The Field Museum's
Bird collection online
:
  Facebook
(c) The Field Museum, Division of Birds, Ben Marks and Jason Weckstein